1st Annual Queen City Mods & Rockers Rally Roars Into Cincy June 2nd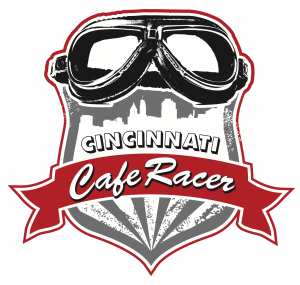 CINCINNATI — Following in the tradition of Mods Vs. Rockers rallies that occur throughout the U.S. and the U.K., Cincinnati will host its own "Mods & Rockers" Rally on June 2nd (http://queencitymodsvsrockers.com/). The Queen City Mods & Rockers Rally begins Saturday, June 2, at 11 am with a group ride from Fuel Coffee on Riverside Drive. The scooter riders will ride in one direction and the motorcyclists in another, both of which include a river crossing on the historic Anderson Ferry. The two groups eventually meet up in Rabbit Hash Kentucky before returning to the Cincinnati neighborhood of Northside for the rally.
This event is hosted by the Cincinnati Café Racer motorcycle club (http://www.cincinnaticaferacer.com), whose goal is to build community around the café and vintage motorcycle culture and elevate Cincinnati's position in the national motorcycle scene. The club has also partnered with the scooter clubs in the area to provide an event for all two wheel motoring enthusiasts. A portion of the proceeds will benefit the Change Of Heart Support Group charity, a local heart transplant support organization (http://www.changeofheartsupport.org).
"Our mission is two-fold. We take every opportunity we can to educate individuals about organ and tissue donation and also provide support— emotional, spiritual, and financial— to people who are waiting for or have received a heart transplant. This will be an excellent opportunity to reach and educate a new local audience about our message and organization. We are looking forward to the event and thankful for the Cincinnati Café Racer motorcycle club's support," said Marilyn Young of Change of Heart.
A less formal pre-ride meet-up will also be held Friday night, June 1, from 7:30 – 11 pm in Over the Rhine. And you can also join the Queen City Mods & Rockers at a bonus "pre-party" on Thursday, May 31 at 7:30 at the C&D bar in Northside which will include free burgers, dogs and other patio food.
The Queen City Mods & Rockers Rally harkens back to the glory days of the 50s and 60s when motorcycles ruled the highways and back roads and scooters buzzed up and down Main streets throughout small towns of the U.K. While the youth in America were building hot rods, the youth in the U.K. had a similar culture around motorcycles. The modern interpretation is a fun family-friendly event where people show off their vintage machines, customized modern bikes, and fashion. So gas up your ride and come join the rally for some fun in the sun!
Ride: 11 am – 3 pm, Fuel Coffee (Riverside Drive) – Departs at 12 - Registration online
Rally: 2 – 8 pm, Hoffner Park in Northside. Includes three live bands, food, raffles, pin-up girl contest and more. – Pin-up girl contest and rally registration online.
After Party: 9 – 11 pm, The Comet in Northside
The ride consists of a scooter route and a motorcycle route that cross using the historic Anderson Ferry and meet up in Rabbit Hash Kentucky for a short break with refreshments. The ride then returns and ends in the Northside neighborhood for food, bands, vendors, art, contests and some good socializing with like-minded two wheel enthusiasts. Cincinnati's very own Cincinnati RollerGirls will also judge the Rally's Pin-Up Girl contest, which will showcase a retro inspired fashion show. Vendors will have food, motorcycle accessories, art and fashion. Motorcycles and scooters will be judged for best in show.
Sponsors for the event include: Hudepohl, AutoBahn Craftwerks, Sport Tour, Scooter Source, Meissner Insurance Agency / Progressive, Cadre Cycles, American Motorcycle Association (AMA), EllaNet, Biker Rain Chaps, The Sanders Law Firm, MOTR Pub, C&D Bar, The Comet Bar, Electronic Art, Dime City Cycles online retailer, Sofaburn Records, NVISION vintage clothing, The Mighty Ohio Scooter Club and the Business Center on Main.
Bands playing at the event include Department Store Alligators, The Frequency Band, and Los Honchos, with a live DJ between acts. See the website for the schedule of performances.
For more information or vendor / sponsorship opportunities for the First Annual Queen City Mods & Rockers Rally, contact Tim Burke at (513) 321-1771 or tburke@electronicart.com, or Mary O'Neil at 513-404-5781 or mogogirl1@gmail.com, or visit http://queencitymodsvsrockers.com/.